Me
I was born in April 1981 and I kicked ass as soon as I got into the world (my mother's ass).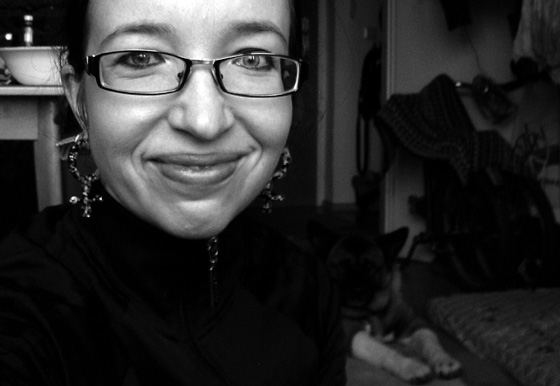 I'm 1/4 Tatar, 1/8 Romani and the rest Finnish, born in the small industrial town Gislaved, Småland, raised in Sweden, Germany and Finland, and currently residing in Berlin.
I've self-published comics zines since the dawn of the 21st century, with anarcho-communist adventure stories, feminist action thrillers and quite a few piggies. I've had a few books published in Swedish and English, such as Sockerärter (Ordbilder Media 2016), Eva ♥ Asbesthjärtan (Epix 2009) and Drivgods (Epix 2012), and my comics have been published in anthologies like C'est Bon, Serier mot rasism and Swedish Comic Sin.
As a comic artist I'm self-taught. My dayjob is freelance graphic design and production and comics lettering (digital, custom fonts and hand lettering).
Contact me at tinet.elmgren@zoho.com