And that's the end of chapter 7. (Next up is a short story and some intermission stuff — if you can't bear the suspension, jump straight to chapter 8!)
Considering that I started working on this chapter in 2003, I think it was about time I finished it …
In a funny coincidence, I also ran out of pages in my script notebook. This August it will be 14 years (!!!!!!!!!) since I started to draw Driftwood, and so far I've filled four notebooks with scripts and notes about the story: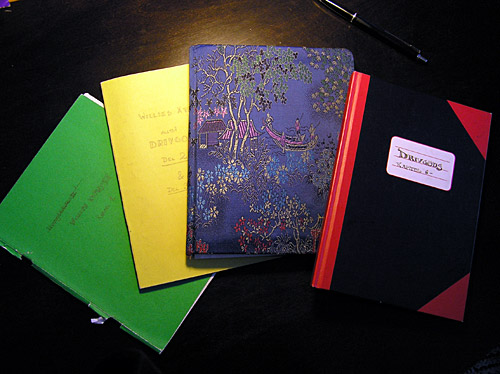 On one side I write the scripts for the comic, and on the flipside I write notes and drafts for future storylines. I have a different notebook for "thumbnail" page layout sketches.
In the last book, the notes and drafts take up much more space than the script section, either because I've started to actually think about the story, or because I'm getting old and my memory is not what it used to be.
Here is the cute new notebook I got today: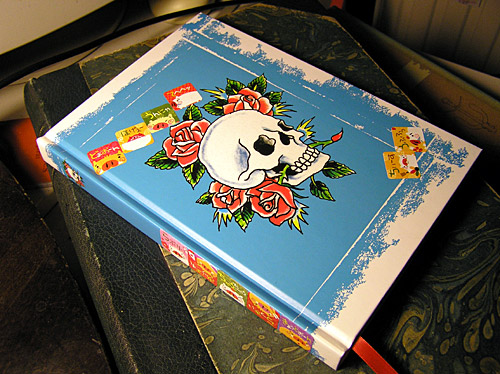 It had some stupid logotypes on it, so I covered them up with Japanese piggy stickers.
Anyway, it might be a little while before I pick up chapter 8, because I have to draw some other comics to fill out a paper zine I'm making for Stockholm Small Press Expo, and I also have to work a bit. But maybe there will be a Driftwood-related short story among those other comics.